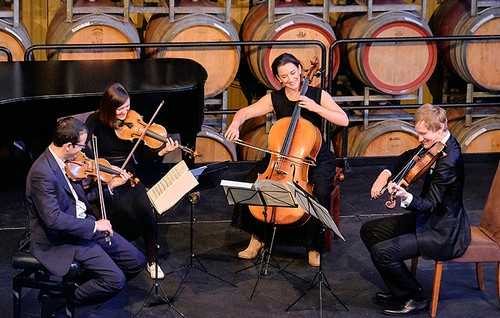 The Coriole Music Festival is a celebratory weekend where each year a different musical tradition is explored over three concerts.
The Coriole Music Festival encompasses two days of beautiful chamber music, with meals and wine included. There are two concerts on Saturday and one on Sunday. Each of the weekend's three concerts will be followed by a delicious meal in the Coriole courtyard, where performers and audience can mix while enjoying fine food by chef Tom Tilbury of Gather at Coriole and a superb selection of Coriole wines.
On Saturday morning, before the first concert, Music Director Anthony Steel will give a talk to introduce the program of music. Patrons are encouraged to come along for the whole weekend but it is possible to attend either the Saturday or Sunday only.
Program details, ticket information and bookings at CorioleMusicFestival.com.