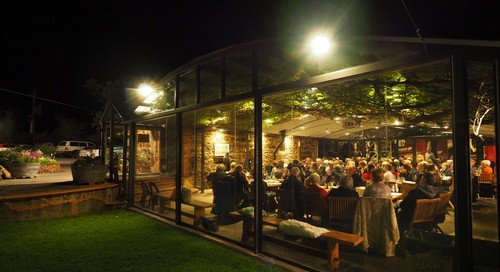 Coriole has been celebrating and supporting South Australian poets since 2005 with the Poets and Pizza event. This year with the introduction of a new dining concept, Gather at Coriole, Chef Tom Tilbury will be changing up the carb offering, moving away from pizza to a selection of house made pastas.
We introduce to you Coriole's Poet's and Pasta!
This year we are looking forward to live readings from Veronica Cookson, Mike Ladd, Sharon Kernot and event favourite Jude Aquilina.
Come indulge in a raucous evening of poetry, great company, wines by Coriole and rustic shared dining experience from the Gather at Coriole kitchen.
5.30pm arrival for a 6.30pm start. If you are arriving in a group, please ensure someone from your party arrives early to get seats together.
Ticket includes poetry and pasta. Coriole wines and local beer can be purchased at the bar on the night.