Calendar of Events
To find out more about events at Coriole click here
---
2018
September 8
POETS & PASTA
Coriole's Poets and Pizza event has been celebrating and supporting South Australian poets since 2005. This year with the introduction of a new dining concept, Gather at Coriole, Chef Tom Tilbury will be changing up the carb offering, moving away from pizza to instead a selection of house made pastas.
This year we are looking forward to live readings from Veronica Cookson, Mike Ladd, Sharon Kernot and event favourite Jude Aquilina
Come indulge in a raucous evening of poetry, great company, wines by Coriole and rustic shared dining experience from the Gather at Coriole kitchen.
---
2018
September 30
McLAREN VALE SPRING AFFAIR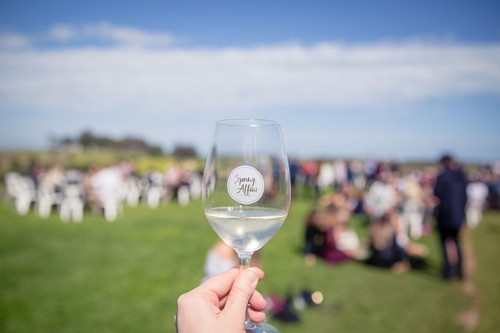 Join us for a roaming tour of six iconic McLaren Vale wineries...
We will be showcasing some of the best food and wine from the region at Spring Affair!
Live music and a range of indulgent tasting experiences will be on offer as we celebrate the bud burst of spring.
To join a tour BOOK HERE
To spend the day at Coriole BOOK HERE
---
2018
November 24 & 25
CELLAR SALE
Saturday 24th & Sunday 25th November 9am-5pm
Back Vintages, Museum Wines & Cellar Door Exclusives - Wines available for tasting
Located in Coriole's Barrel Room
---
2018
December 22 & 23
PEOPLE'S MESSIAH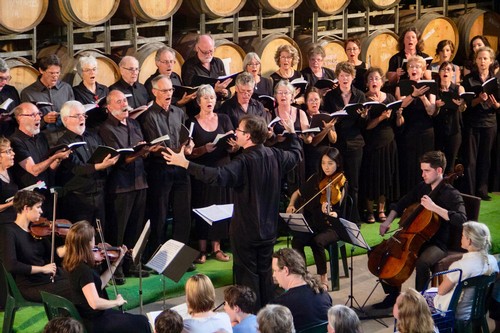 Join in…bring a score……. or listen - all welcome!
Coriole People's Messiah with Baroque orchestra
Conductor Alex Roose
Choir Fleurieu Singers
Soprano Katrina Mackenzie
Alto Charlotte Kelso
Tenor Kim Worley
Bass Lachlan Scott
Bring your own picnic on Saturday to enjoy in the courtyard and gardens after the performance.
Coriole wines will be available for purchase by the glass or bottle. (No BYO drinks please)
All proceeds go to Adelaide Youth Orchestras AdYo & Greg Trott Pipe Organ Fund.
"SUPERB CONCERT. ONE OF THOSE ADELAIDE THINGS YOU WANT EVERYONE TO SHARE..."

---
2019
January 26
OPERA IN THE VINES
Catriona Barr - Mezzo-Soprano, Desiree Frahn - Soprano, Josh Rowe – Baritone. Michael Ierace – Piano, Ashleigh Geiger- Cello will also accompany some songs.
A singer's paradise - an evening of Opera, Baroque and Classic Show tunes – from Monteverdi to Bernstein- performed by 3 esteemed SA Opera stars in the Coriole gardens.
Bring your own picnic to enjoy during interval.
6.30pm for 7pm start
Interval between 7.40pm-8.30pm BYO Picnic (Butlers welcomed)
We encourage you to wear white. There is ample time to set your stylish picnic. Seating for the performance will be provided. There will be some positions for rugs at the front.
Best picnic display wins a Coriole 6-pack
(Please note our licence does not allow BYO Alcohol, Coriole wine will be available for purchase by the glass and bottle as well as beer and soft drink.)
---
2019
February 10
SHAKESPEARE IN THE VINES
A MIDSUMMERS NIGHT DREAM
William Shakespeare takes us on a magical journey into the Athenian woodland where four lovers have escaped the laws of the land to seek freedom and happiness. In these same woods we meet two other very different groups of characters. The first is a band of fairies, including Oberon, the fairy king, his mischievous servant Puck and Titania, the queen of the fairies. The second is a band of bumbling Athenian craftsmen trying their hand at showbiz!
What transpires in this forest is entertainment in its best form. Magical spells, hilarious trickery, and an "Ass" all make up a night filled with love, laughter and dazzling dreams.
As the sun begins to set do not miss your opportunity to share a night of fine food, wine and entertainment.
Tickets include performance and dinner.
---
---
Recent Events