Cellar Door Experience
Cellar Door Hours
Monday to Friday: 10am-5pm
Saturday, Sunday and Public Holidays: 11am-5pm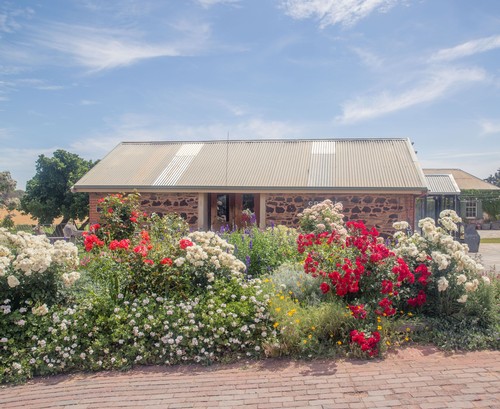 The Cellar Door at Coriole opened in 1972 in the old ironstone barn built in 1860.
The Coriole Cellar Door is open every day except Good Friday and Christmas Day. Apart from our well-known wines, there are always opportunities to taste wines exclusively available in cellar door. This may include rare single vineyard shiraz's, the ever popular "Dancing Fig" or perhaps a Mourvedre. There may also be some special Wine's of the Month on a board in cellar door so make sure to have a look when you come in.
Due to a very small cellar door all groups of 8 people or more need to be pre-booked.
For group enquiries please see our Group Experiences page.