Coriole Estate Garden
The Coriole estate garden was initally planted by Molly Lloyd in the 1970s. Over the years the garden has grown and evolved from an unlandscaped patch of red-brown dirt to a unique, multi-level Australian cottage garden. The garden has been meticulously cared for since its inception and is now maintained by Molly's daughter, Ann Lloyd Wilson.
Ann continually modifies the various garden areas to accommodate changes in season, water regulations and the estate requirements. The garden beds feature a large diversity of plants, both native and European.
The Coriole estate has been designed to provide space for weddings, gatherings, celebrations and performances. The two large grass areas are fringed by stunning views across McLaren Vale's undulating, vine-studded landscape, to the Willunga Hills and across the Fleurieu coast line. A range of flourishing garden beds and the original 1850s dwellings provide a truly unique and stunning backdrop for the many events hosted at Coriole.
We have created a magical space to share - make sure you leave enough time to take a walk through when you visit!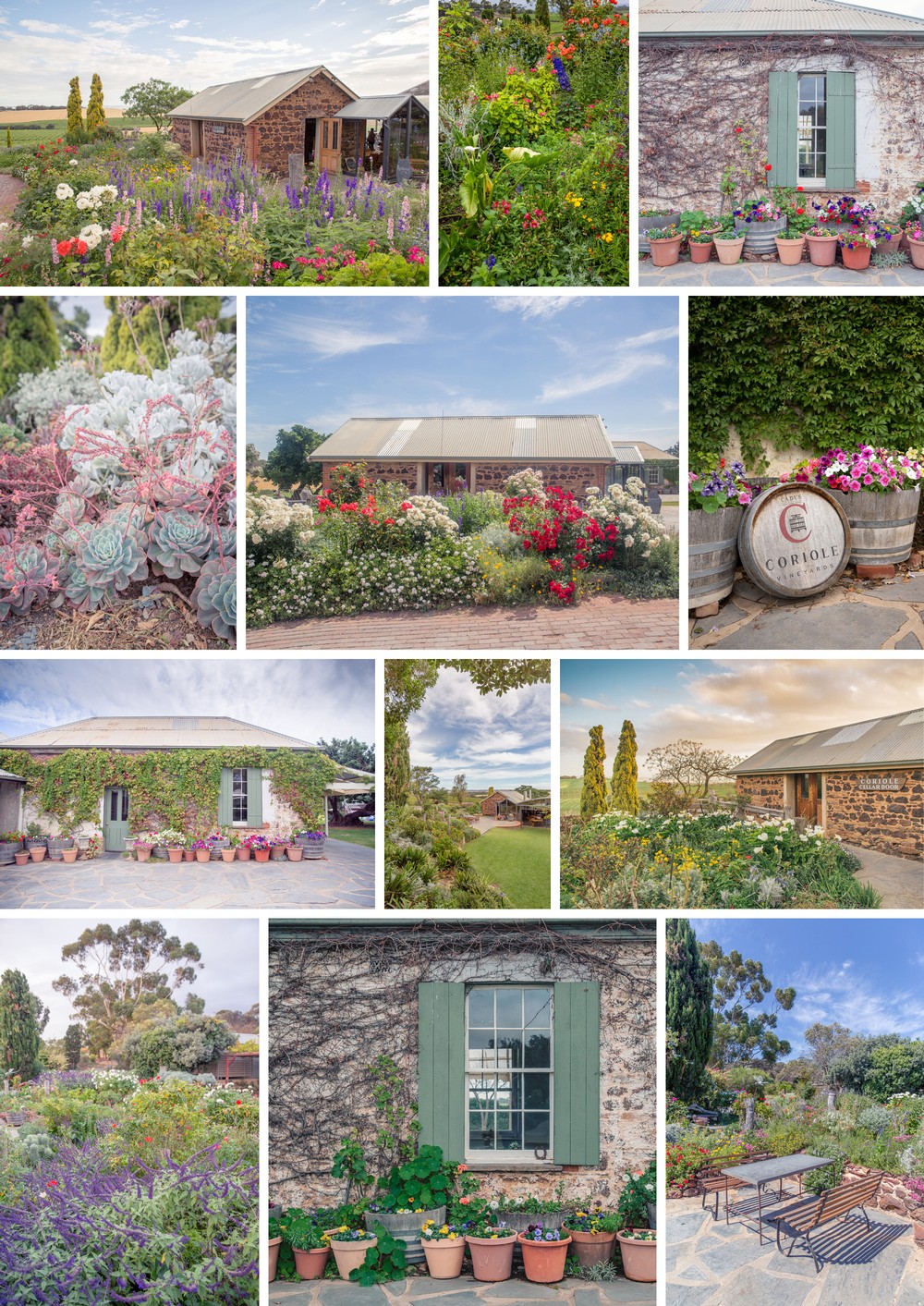 Can I bring my own picnic?
The Coriole restaurant is open seven days for lunch, with reservations between 12pm and 2:30pm. When the restaurant is fully booked or reservations closed, Coriole Olives, Woodside Cheese and Kris Lloyd Artisan produce can be purchased from cellar door along with wine by the glass or bottle to consume on our sprawling lawns or terraced area.
We ask that people do not bring in their own food or beverages please, we have you covered.